On 15th November, CEN's new book on educational neuroscience will be published by Routledge (Taylor Francis). You can get 20% off with discount code: FLA22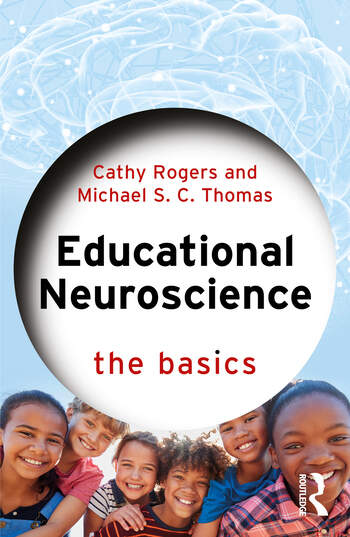 Aimed at teachers, parents, and the general public, our new book Educational Neuroscience: The Basics explains how the brain works and its priorities for learning. It shows how educational neuroscience, when combined with existing knowledge of human and social psychology, and with teacher expertise, can improve outcomes for students.
It is a compact and lively introductory text for students of psychology, neuroscience and education and courses where these disciplines interconnect. It will also be essential reading for educational professionals, including teachers, heads, educational advisors and the many industry bodies who govern and train them, as well as parents and anyone interested in the fascinating story of how we learn.
Here's what the reviews say:
" A must for teachers and other educationalists committed to exploring the evidence on what works in teaching and learning – and to understanding why it works." – Professor Becky Francis, Chief Executive of the Education Endowment Foundation (EEF)
"Here is a trustworthy guide to what every teacher needs to know about the brain. It explains findings from neuroscience in down-to-earth language and discusses what goes on in the brain when we are learning to read or to do maths, when we need to remember, make friends, think, and multitask." – Dame Uta Frith, Emeritus Professor of Cognitive Development, Institute of Cognitive Neuroscience, University College London (UCL)