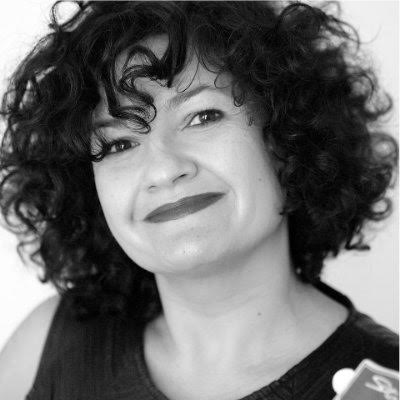 Rae Snape is the Headteacher and National Leader of The Spinney Primary School, Cambridge. She is famous for carrying flamingos with her as a symbol of hope. She spoke at multiple educational conferences, including the "Educated Brain" conference hosted by Cambridge University, and our own CEN seminar. Here, she shares inspirational resources to bring educational neuroscience research into the classroom, putting them into perspective with her core pedagogical values.
Thank you Rae for taking the time to answer our questions. Firstly, what are the core values you aim to implement in the Spinney School?
Our core values are Child-centredness, Teamwork and Community, Excellence, Learning, Improvement, Responsibility, Optimism.  These values successfully inform both the long term strategic vision and the quotidian work of the school.
The intention of our school curriculum is to ensure our young people flourish in five domains; personal, interpersonal, academic, societal and global. We describe ourselves as #pragmaticians. We train our young people to do well in tests and we teach for life!
Our curriculum is designed to teach the statutory national programmes of study in addition to promoting positive behaviours and attitude, and good personal development through the global competencies for deep learning: character education, citizenship, communication, creativity and imagination, critical thinking & problem solving, compassion, and collaboration. Our Spinney Curriculum Intent is:
"We want our children to be happy today, fulfilled in the future and able to make their world an even better place."
What does educational neuroscience mean to you?
Education neuroscience is a relatively new phenomenon in our profession.  But it is very exciting and has enormous potential to support us to do what we do well and to do that even better!
Can you give some examples of how a scientific approach to education has helped your school?
Having a scientific approach has helped ensure that we take an evidence based approach to teaching in our school to ensure that our curriculum is effective, efficient and enjoyable!
We have a number of examples of scientific approaches to education that have helped our work:
Where possible we try to integrate research and scientific approaches into our teaching. Access to research and scientific approaches has become much easier through blogs and social media and this is a great way for education and the research communities to connect. If we come across something that is beneficial and transferable, one of the teaching faculty will read about it and share it with the rest of the team. We will then discuss it as a faculty and try it out in our classrooms.
Are there any particular strategies you use, that are really successful in your lessons?
Particular evidence based strategies include:
STEP4SEAS – Dialogic Literary Gatherings of classic texts promoting improved academic outcomes and social cohesion
Mind Up – Combines an understanding of basic neuroscience, daily mindfulness practice, and positive psychology
Maths No Problem – An evidence based approach to teaching maths with a focus on creativity, collaboration and problem solving
EmpathyLab – EmpathyLab builds children's empathy, literacy and social activism through a systematic use of high quality literature.
Relational Schools Foundation – to improve society by strengthening the quality of relationships between people, starting with children in schools.
How do you evaluate their effectiveness?
Children leave our school capable, confident and happy, with positive self-esteem and a love of learning.
In addition results in Standardised National Tests at the end of Key Stage 1 (age 7) and Key Stage 2 (age 11) in Reading, Writing, Maths and Science are higher than Local and National results and progress through the school for all children from their starting points is very good.
Are there areas where you think research should focus next (i.e. what are the important gaps in our understanding)?
I have recently learned about a pedagogic approach developed by Kate McAllister called Hive Learning. This is where the children are responsible for researching and sourcing information and facts on a subject (such as the Vikings) and then collaborate to turn it into teachable content.  I would like to know whether this approach with the children taking the lead would result in better memorisation and retention than typical teacher led instruction.
Are there any tips you would like to give to facilitate partnerships between researchers and educators?
Building positive, reciprocal relationships are key, so meeting face to face and talking things through with the headteacher and then the administrative team is really important! There's a lot of admin to coordinate before a research project can happen in a school including safeguarding checks and induction, securing parental permissions and finding an available time and space for the research to be undertaken. Once this is all in place researchers need to be as self-managing as possible as there is very little additional human resource to help out. That being said it is also important for researchers to be flexible. Despite the best laid plans it is possible that a researcher could turn up and the group that they are expecting to work with is out on an educational visit – so patience and understanding is key!  The ideal researchers are positive, undemanding, friendly, well-organised, are able to make their own cups of tea and will also help out with the dishwasher rota!
This paper "Lessons for Successful Cognitive Developmental Science in Educational Settings: The Case of Executive Functions" by Michelle Ellefson, Sara Baker and Jenny Gibson, University of Cambridge Faculty will be of interest to readers. "The article gives a reflective account of lessons learned from the experiences of three cognitive developmental scientists conducting psychological research in educational settings" and includes experiences of working in The Spinney.
Thank you very much Rae for your time!
You can follow Rae on Twitter at @RaeSnape