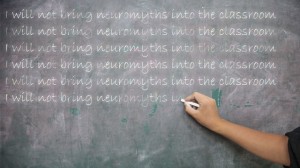 Teachers and parents have a great enthusiasm for the brain sciences and the light they can shed on children's and adults' learning in educational environments. We share that enthusiasm at the CEN.
However, we also believe that sometimes this enthusiasm can lead to educators too readily accepting teaching practices, ideas, or techniques that do not actually have a scientific basis in neuroscience – or which reflect some basis in neuroscience but have not been rigorously tested within an educational context. This phenomenon has been labelled the spread of 'neuromyths' – mistaken ideas about the brain – and it has been the topic of discussion by researchers within neuroscience (e.g., articles by Goswami and Howard-Jones, see this report from the Royal Society).
Researchers in educational neuroscience have begun to compile sets of resources, meta-analyses and reviews to address which neuroscience-inspired teaching techniques are supported by empirical evidence, and which 'facts' about the brain actually reflect current consensus within neuroscience. In the following pages, we provide access to some of these resources, themed around some of the main topics where neuromyths have arisen, and give brief overviews about the existing state of research – what we know and don't yet know on these topics.
Are these 'neuro-hits' or 'neuro-myths'?
UPDATED 2023: We have been updating our articles to include evidence from the most recent research on each topic, indicated by the "Updated" tag below.  Note that for most of the articles, an update does not mean a change in the overall conclusion (hit or myth).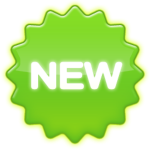 The CEN has launched a new project, called NeuroSENse, to explore people's beliefs about the brain and people with special educational needs (SEN). We'd love your help in completing a short questionnaire (all answers confidential and anonymous). Click on this link to take the survey: https://uclioe.eu.qualtrics.com/jfe/form/SV_d4EceZ2McQQFaKh. Thanks!
These articles were compiled by Dr. Victoria Knowland and edited by Professor Michael Thomas © CEN. This work was supported by a Wellcome Trust Institutional Strategic Support Fund grant awarded to Professor Michael Thomas, Birkbeck, University of London.
For other education and neuroscience activities sponsored by the Wellcome Trust, see: