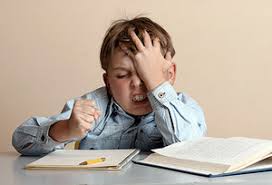 The CEN has published a new paper in the journal Mind Brain and Education reviewing current neuroscience evidence on how stress affects children's learning in the classroom. Focusing on primary age pupils, the main findings are:
Successful learning requires some stress – but too much stress may inhibit, and a positive challenge for one child may under- or over-stimulate another child and impact his or her learning
The complex relationship between stress and learning is highly individual across pupils, depending on multiple long- and short-term factors, as well as the child's appraisal of the situation and their available coping strategies
We look at potential classroom stress management interventions for primary school children (7-11 years), including psychological and physiological approaches.
This paper aims to help teachers become aware of, and to begin to accommodate, children's differing needs with respect to stress and learning
Here, lead author Sue Whiting discusses what our review of the evidence revealed:
"We are starting to understand the complex ways in which primary school children's stress levels affect how well they pay attention and learn.
WHAT DOES STRESS DO TO CHILDREN?
We are all familiar with common symptoms of stress, such as a raised heart rate, excessive sweating and a dry mouth, which are part of the body's 'fight or flight response'. However, we now know that, in addition to these bodily changes, stress also associates with other, more subtle mental changes.
This complex relationship is highly individual for every pupil, depending on multifarious long-term factors (e.g., genetics, environment) and short-term factors (e.g., recent stress exposure before arriving at school), with some children being more environmentally sensitive than others.
Stress can increase children's attention and learning capacities in some circumstances but hinder them in others. Because of these individual differences, a positive challenge providing optimal learning outcomes for one child may under or over-stimulate another child, thus potentially inhibiting learning. Furthermore, a child's stress response to learning challenges may vary from day to day, or even during the same school day, depending on their appraisal of the situation and the coping strategies the child has available. A child's perceived stress may not even constitute a valid stress from the teacher's viewpoint.
HOW CAN STRESS BE REDUCED (OR HARNESSED) IN THE CLASSROOM?
The research on stress management interventions in children is still in its early days. Thus far, we are only able to outline potential classroom strategies for addressing the issue. The main psychological factors producing the strongest adverse stress response during motivated performance tasks are (1) an out-of-control feeling and (2) a social-evaluative threat (being judged).
Psychological approaches
Various psychological methods of reappraising stress have therefore been suggested by other researchers: e.g., by simply adding the word 'yet' to what would otherwise be a negative sentence 'You haven't done it, yet' effectively diffuses the negativity by suggesting that the child will accomplish it a later date. Embracing-the-challenge (i.e. a 'stress-is-enhancing' mind-set) can affect an individual's stress response and may lead to more positive outcomes than worrying-about-the challenge (i.e., a stress-is-debilitating mind-set). Using the simple self-statement 'I am excited' may help reappraise anxiety as excitement about a new challenge. Practising mindfulness may also help, as may presenting learning tasks tailored towards children's hidden talents and strengths.
Physiological approaches
Physiological methods such as breathing techniques e.g. nasal, slow-paced, deep, diaphragmatic breathing may be effective by altering stress-related physiology, e.g. by shifting it towards increased activity within the parasympathetic (rest, digest and repair) nervous system and decreasing the fight or flight response. A simple breathing exercise could be easily included in the classroom as an alternative 'attention grabber'. Physical exercise may benefit children's cognitive function by altering their stress-related physiology as well as providing other benefits (e.g. fresh air, light, social interaction, and taking a break). As a stressful event can adversely affect later learning outcomes (e.g. for a couple of hours afterwards) we speculate that breakfast clubs may serve a dual purpose in improving learning outcomes during the first two lessons for vulnerable children experiencing stress before school, by providing a longer time for delayed learning-suppressive chemicals to dissipate.
THE FUTURE
More research needs to be done to establish the most effective classroom interventions to not only prevent stress-induced impairments but also enable all children to achieve their full potential; however, raising teachers' awareness of the inter-individual differences in their pupils' stress responses will be an important step in accommodating the differing needs of children in their classrooms."
Reference
: Whiting, S. B., Wass, S. V., Green, S., & Thomas, M. S. C. (2021). Stress and Learning in Pupils: Neuroscience Evidence and its Relevance for Teachers.
Mind, Brain and Education.
 First published: 28 February 2021. 
https://doi.org/10.1111/mbe.12282