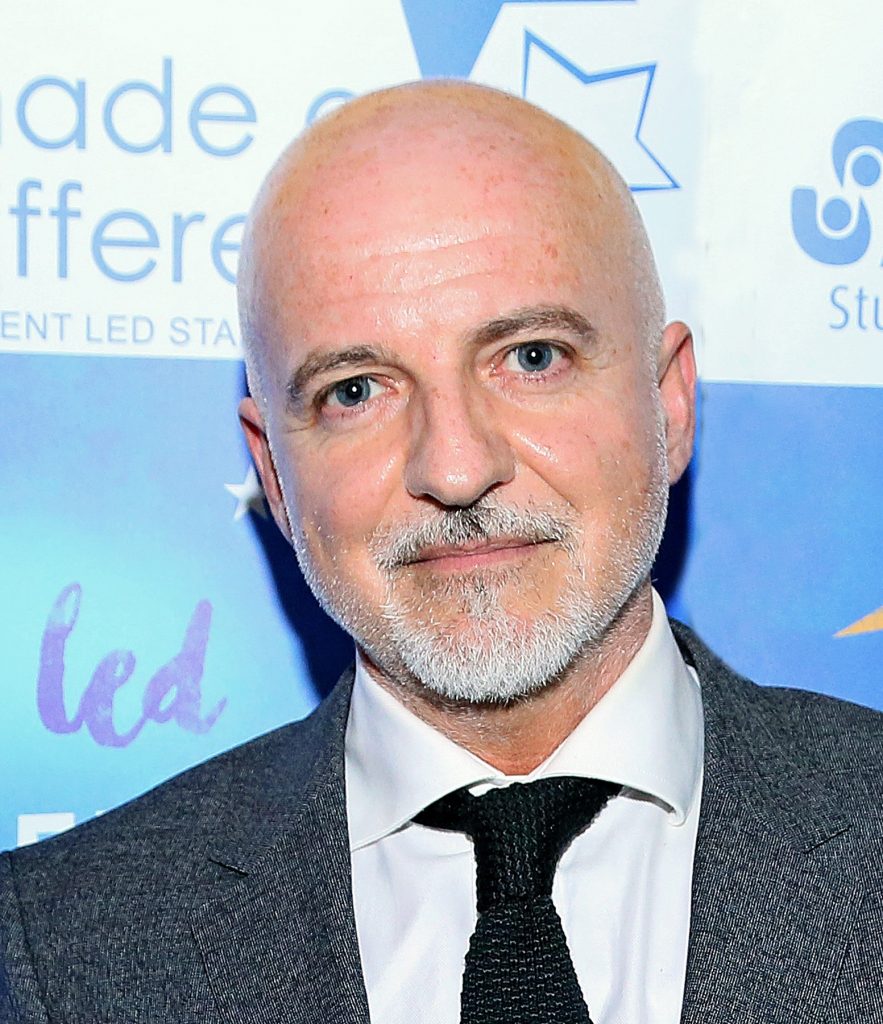 The role of educators in primary school is crucial for the formation of each child. Their work, unfortunately not always carried out in easy conditions, is the basis of the cognitive and social development of future generations.
After many years, I still feel the impact of primary school on my personal growth. The memory of my Teacher, Mrs Rina Bottai, prompted me to sponsor a creative writing award in her honor.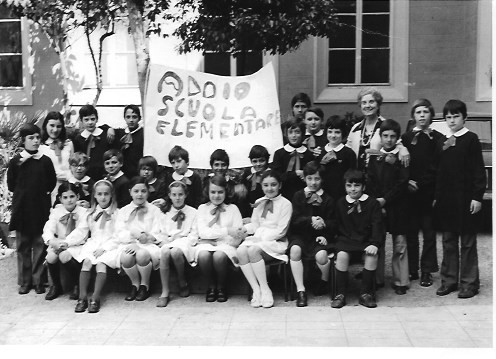 School leavers picture. The signs says "Farewell elementary school". Mrs Bottai retired that year after a long career in primary education. I am the one on her right.
As well as my family, Mrs Bottai was the architect of my individual development, giving me the tools and fundamental values to face life: education, self-confidence and respect for others.
With this Creative Writing award I therefore want to celebrate all primary educators, their dedication to serving children, their families and the future of our societies.
The winners were awarded on the 5th June 2019 at my old primary school, the Carlo Bini Elementary School in Livorno, Italy.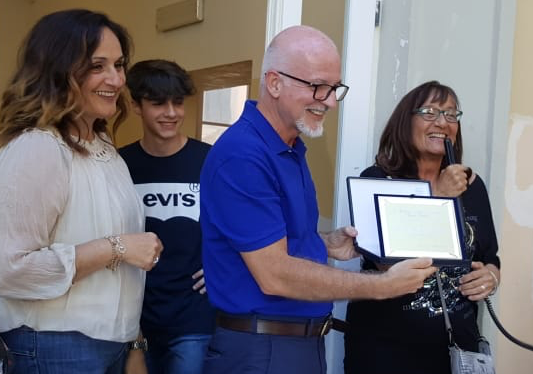 It was a great thrill for me to get back there after 47 years!
The children have done some fantastic work that I am still reading with pleasure. I have to admit, their Italian is much better than mine!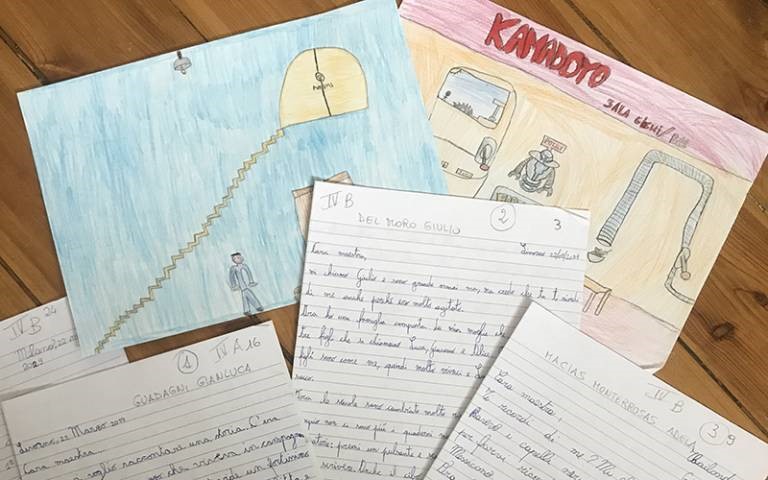 In total, there were 6 individual winners whose work was judged by a panel of teachers and parents. However, the largest part of the donation was used to buy books for the school library so that all children could benefit.
A sample of the children's work: an essay titled "Cara Maestra… (Dear Teacher) in which they pretended to be grown-ups and told their teachers how they fulfilled their dreams after primary school. Each essay was accompanied with a drawing.
I'm already thinking about the 2019-2020 edition, where I would also like to involve an English primary school. In these sad times where the divisions between peoples always find a main title on the media, our role as educators is to encourage exchanges and cultural knowledge among the new generations.
Acknowledgements:
I would like to thank the Director of the Livorno's educational headquarter, Gianna Valente and the head of my former primary school, Katia Burlacchini who, together with their collaborators, have made this event possible. A special thanks goes to the children who participated in the competition!

Gianna Valente (on my right) and Katia Burlacchini (left) and all the teachers who made this initiative possible.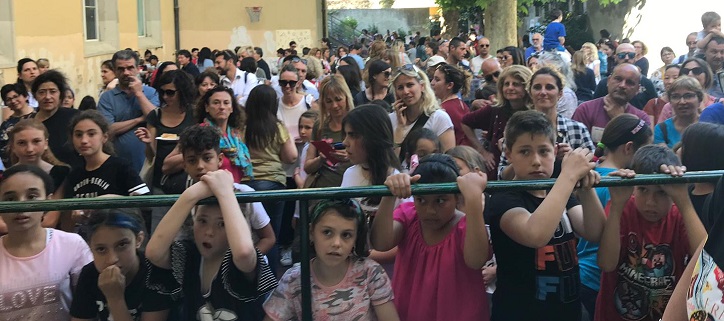 Parents and children of the Carlo Bini primary school attending the ceremony
Links:
Article about the award in UCL news
Dr Roberto Filippi's UCL profile page and his lab page
You can also follow Dr Filippi on twitter @psyrob