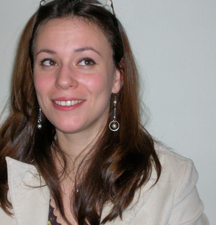 Dr. Jo van Herwegen (UCL Institute of Education)
Jo is an Associate Professor in Psychology at UCL Institute of Education, and Director of the Child Development and Learning Difficulties lab. The lab carries out internationally excellent collaborative research in child development with a special focus on learning difficulties and developmental disorders, with the aim to translate the latest findings into effective and practical assessments as well as classroom practice and interventions. Jo's research focuses on language and number development in both typical development and atypical developmental disorders, such as Williams syndrome, Autism Spectrum Disorders, Down syndrome, and Developmental Language Disorder. She is interested in individual differences, as well as exploring what cognitive abilities and strategies relate to successful performance in typical populations and how these differ in atypical populations, in order to aid the development of economically valid training programmes. She says: "I believe that it is important to study abilities from infancy onwards in order to obtain a better understanding of how cognitive abilities develop over time and how performance across different cognitive areas relate to each other."
Jo's interest in joining the CEN is to focus on the educational neuroscience of Special Educational Needs, and she is currently working on 'neuromyths' about SEN teaching. Welcome to the CEN, Jo!
Dr. Roberto Filippi (UCL Institute of Education)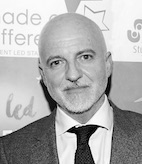 Roberto is an Associate Professor in Psychology at UCL Institute of Education, and Director of the Multilanguage and Cognition Lab. The MULTAC lab is formed by a team of researchers interested in studying multilanguage acquisition and its effects on cognitive development across the lifespan. After a successful career in business, Roberto completed his PhD at Birkbeck, University of London, under the supervision and mentorship of Prof. Michael Thomas, Prof. Frederic Dick and Prof. Annette Karmiloff-Smith. His main research interest is on multi-language acquisition and its effects on cognitive development from early infancy to old age. Roberto is the author and co-author of several scientific publications, books and book chapters. He is also actively involved in public engagement. Roberto frequently delivers presentations in schools and workshops with the aim of creating a hotline between scientific research and professional practice in education. He sponsors a "Creative Writing Award" in an Italian primary school that has the intent to promote multicultural exchange between Italy and the UK. Roberto believes that learning a second language (or more!) is "one of the best things that humans can do", an investment for our future and the future of our children.
His research at CEN will focus on using cognitive neuroscience methods to investigate the educational advantages and disadvantages of learning multiple languages. Welcome to the CEN, Roberto!