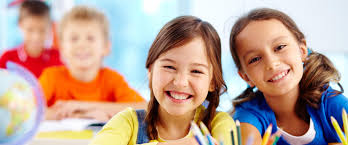 Guest editors Dr Jessica Massonnié, Prof Tracey Tokuhama-Espinosa, and Dr Liory Fern-Pollak are putting together a special issue of the educational neuroscience journal, Mind Brain and Education, focusing on involving young learners in educational neuroscience research. After it, it's their brains that teachers are enhancing!
The special issue "Involving Young Learners in Mind, Brain and Education Research" will highlight the theoretical, empirical and ethical challenges of engaging young learners with the research process in educational neuroscience. The papers will cover a variety of domains, including cognitive, social and emotional development, recognising that learning is inseparable from social relationships, general health and wellbeing.
The papers will have as a common theme discussion of how researchers can work to co-construct the findings with the learners, with a focus on actively engaging young learners, that is, participants below 18 years of age.
Submissions from a wide range of countries are particularly encouraged to ensure a lively contrast of views. The guest editors welcome submissions related to a variety of disciplines, including biology, genetics, neuroscience, psychology, education, didactics, and philosophy. This special issue is open to all relevant theoretical perspectives and methods (e.g. quantitative, qualitative, art-based, mixed-methods).
If you have work that would fit with this forthcoming special issue, please see details on how to submit an article here. The deadline to submit paper abstracts outlining your proposed submission is 30th October 2022. For enquiries, contact the lead editor: jessica.massonnie@port.ac.uk