As part of the Collection 'Everything you and your teacher need to know about the learning brain', Lana Vedelago has published an article explaining teenagers how cannabis affects the developing brain. In this interview, she shares her experience writing for a young audience, and she tells us more about her current area of research.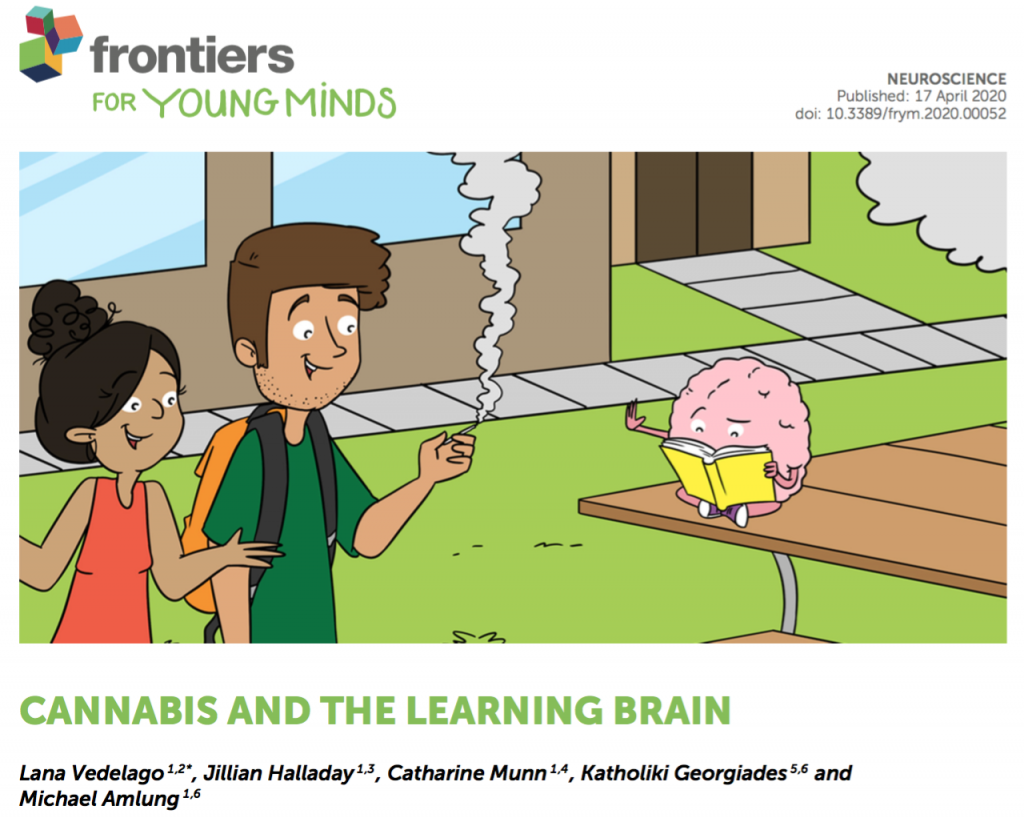 Thank you Lana for taking the time to answer our questions. Why was it important to write an article for adolescents about cannabis and the learning brain?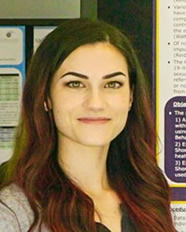 We know that the teen years are a time when the brain is developing rapidly, so during this time it is especially susceptible to neurotoxins like cannabis. Because of the changing laws around cannabis and its various uses, teens are given a lot of mixed messages about the risks and benefits associated with its consumption. I wanted to summarize the neuroscience literature on cannabis use in adolescents in a way that is easily understandable and accessible to teens, so that they can be equipped with the information they need to help make the best decisions for themselves. I was especially excited to write an article for a Frontiers for Young Minds collection because the journal is open access, and I think it's important for teens to be able to access quality information without barriers such as needing to pay for access.
How did it feel to write for adolescents? Did you learn any new skills, or did you adopt a new perspective on the topic?
Writing for adolescents was definitely something new for me! As researchers we are used to writing for other academics who are familiar with our area of research, so it was a really rewarding challenge for me to explain cannabis research in a way that would be relevant to an adolescent reading this article. I also wanted to find a balance between presenting the research in a matter-of-fact way but avoiding telling adolescents that they should be doing this or that. Adolescents are the experts of their own experiences, and I wanted to provide them with information so that they can make the best choices for themselves.
What are you working on at the moment?
I am currently working on finishing up my Masters degree in Neuroscience! My thesis looks at computer-based decision-making and impulsivity tasks among offenders in federal prisons, and whether these measures can tell us anything useful about their risk for reoffending. I published an article a little while back that reviews the literature in the field. I'm also very excited to be starting a PhD in Clinical Psychology this fall, so that in the future I'm able to help people who are experiencing problems with alcohol and drugs in a more direct and individualized way.
Thank you Lana and congratulations on this new position! This is a particularly strong example of how research can serve people's wellbeing.
You can follow Lana @LanaVedelago