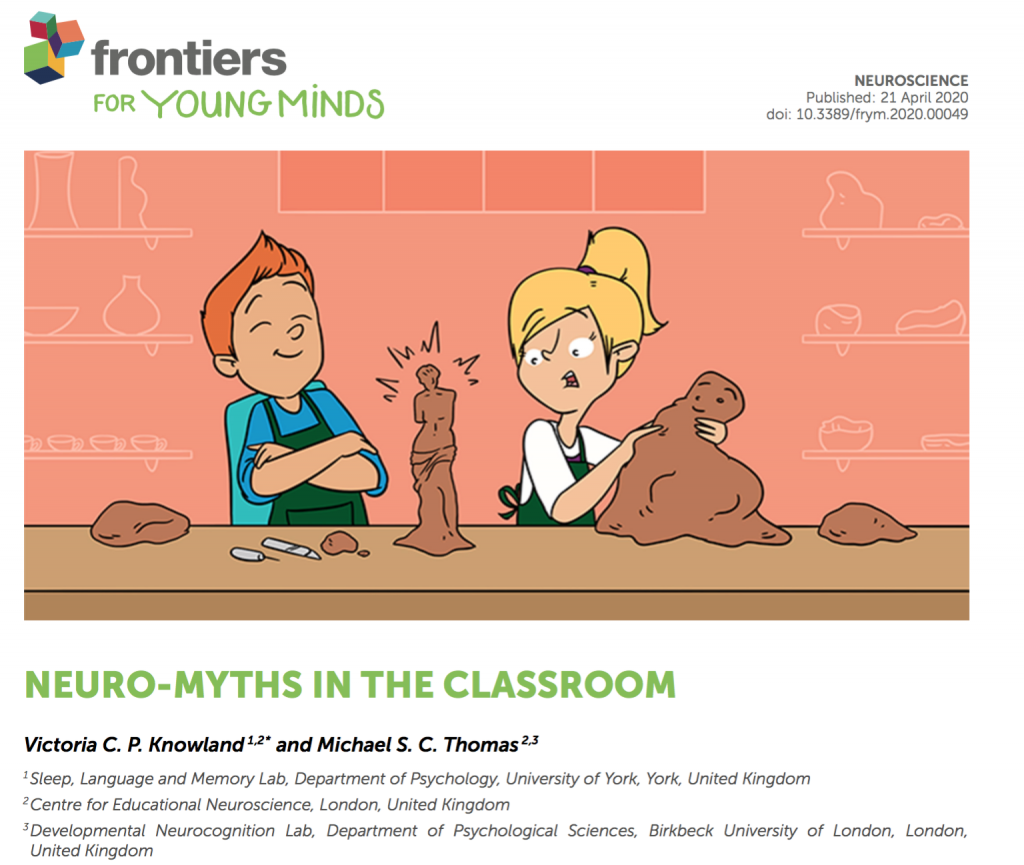 Professor Michael Thomas, Head of the Centre for Educational Neuroscience, and Dr. Victoria Knowland wrote an article for primary school children to debunk three common neuro-myths:
Neuro-myth (1) 'Intelligence is Fixed'
Neuro-myth (2) 'Girls and Boys Think Differently'
Neuro-myth (3) 'Some children are left-brained and some are right-brained'
By explaining why these ideas are wrong, the authors are encouraging children to believe in their own learning abilities, outside of ready-made categories.
This article has been published in Frontiers for Young Minds, as part of the Collection 'Everything you and your teachers need to know about the learning brain'. This Collection aims at providing children with all the relevant knowledge about the brain to understand themselves and their learning processes better, and to equip them to distinguish myths and facts. All the articles are in open access.

---
Our 'Neuro-hit / Neuro-myth' resources provides corresponding articles for adult readers: