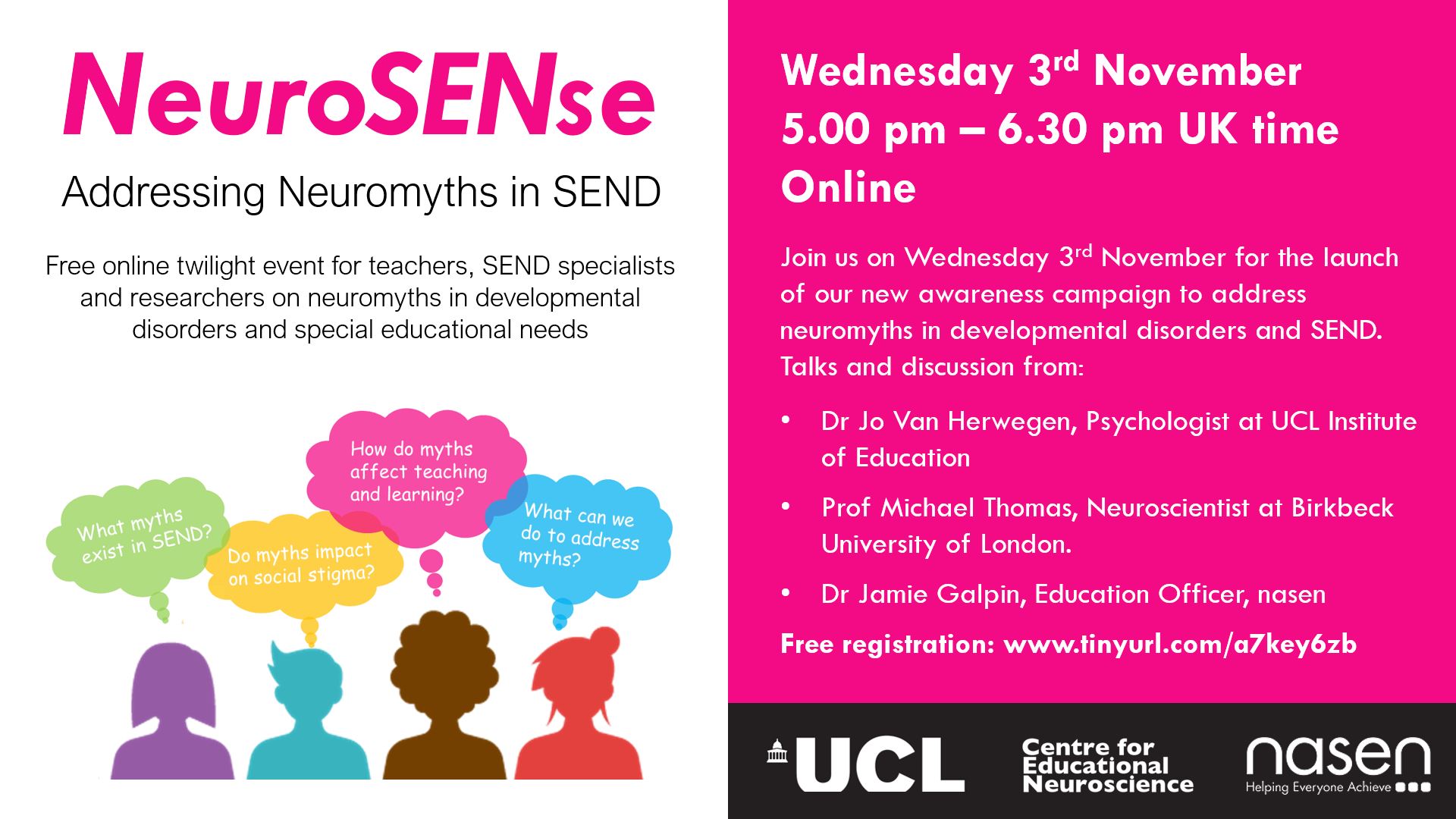 We are delighted to invite you to our second NeuroSENse twilight session, 'Addressing Neuromyths in SEND', where we will be launching our new awareness campaign on neuromyths related to special educational needs and developmental disorders.
The twilight session will take place online on Wednesday 3rd November from 5.00 pm to 6.30 pm (UK time). We welcome all teachers, SEND specialists and researchers to attend.
To attend, please register for free here.
During the session, we will introduce our new free online teacher resources on neuromyths in special educational needs and developmental disorders. We will also have presentations and discussions on neuromyths in SEND and educational neuroscience from Dr Jo Van Herwegen (Psychologist at UCL Institute of Education), Prof Michael Thomas (Neuroscientist at Birkbeck, University of London), and Dr Jamie Galpin (Education Officer at National Association for Special Educational Needs).
For those unable to attend, we will distribute a recording of the event via the registration mailing list. The recording of our previous twilight session in June can be viewed below.