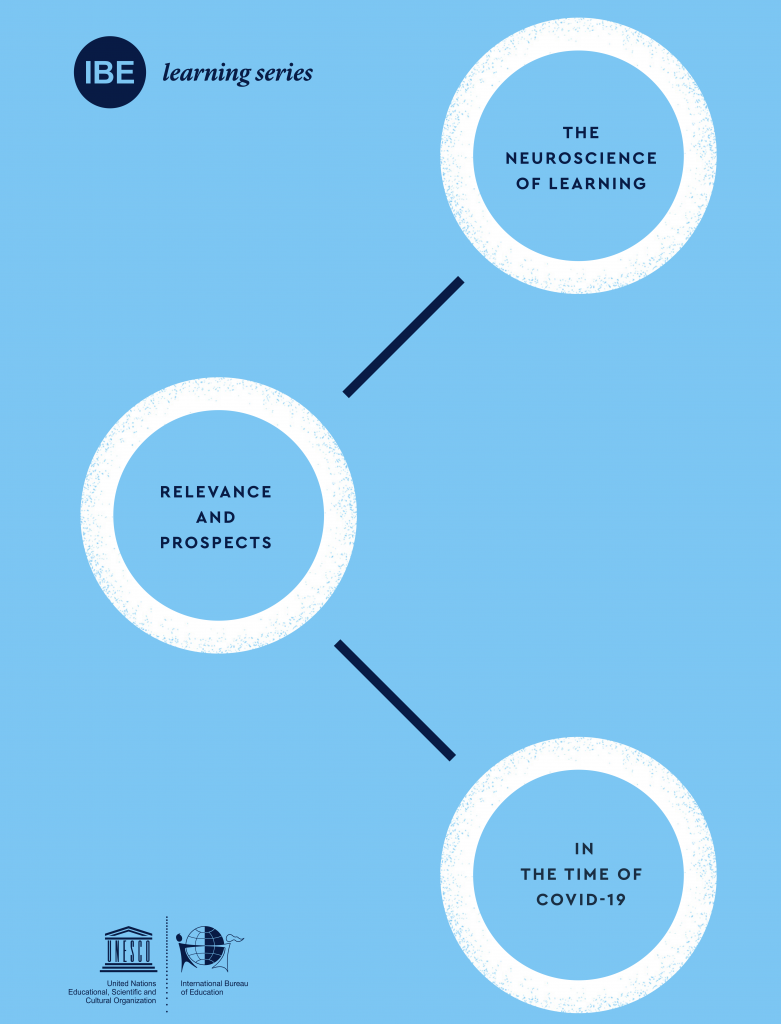 This event, co-organised by the International Bureau of Education (IBE-UNESCO) and the International Brain Research Organisation (IBRO), seeks to contribute to closing the gap between scientific knowledge on learning and its application to education policies and practice. Michael Thomas, Director of the CEN, is a contributing panelist.
The panelists are:
David Bueno, University of Barcelona
Donna Coch, Dartmouth College
Joel Talcott, Aston Institute of Health and Neurodevelopment
Grégoire Borst, Paris Descartes, CPSC
Michael Thomas, Birkbeck, University of London
Crystal Johnson, IBE & CCJ Consulting
Details of how to register for this free webinar can be found here. The webinar will take place at 3pm GMT / 4pm CET on Friday 4 December 2020.
A scientific groundwork for education and learning has the potential to revolutionise the current understanding of learning and to provide an expanded, updated, and potentially useful toolkit to shape educational practice and policy. To effectively envision and guide critical improvements and reforms, policy makers, practitioners, and researchers need to be fully cognisant of this momentous dialogue between education and the science of learning. This dialogue is now more relevant than ever. Besides leading to an extraordinary global health and economic crisis, the COVID-19 pandemic has led to unprecedented educational disruptions, with unprecedented government responses (UN 2020, UNESCO 2020, World Bank 2020). This webinar considers how the neuroscience of learning can contribute to understanding and addressing the global educational challenges created by the pandemic.