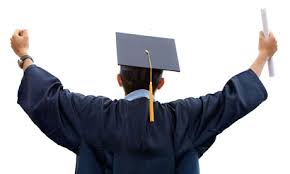 Applications are now invited for a PhD studentship in educational neuroscience at UCL Institute of Education and Birkbeck, open to UK or EU students. This studentship is funded by the Bloomsbury Colleges scheme, for a project entitled 'The relationship between executive function skills, technology use, and educational outcomes in a cohort of 6,000 UK adolescents'. The project is in collaboration with the Department of Epidemiology and Biostatistics at Imperial College London (project description below).
The closing date for applications is 10 May 2020.
For enquiries about the project, please contact Professor Andy Tolmie (UCL Institute of Education) or Professor Michael Thomas (Birkbeck).
To apply, visit https://ucl.fluidreview.com. (You will be able to see this studentship among the list of studentships once you create an account and log in.)
Project Description:
This PhD studentship project will involve secondary data analysis of the relationship between adolescent executive function skills, technology use (mobile phones and gaming), and educational outcomes. It will use data from the SCAMP (Study of Cognition, Adolescents, and Mobile Phones) cohort, a Department of Health funded project led by Mireille Toledano at Imperial College, on which Michael Thomas is a co-investigator, and to which Andy Tolmie is educational advisor.
The project will take place in the context of the Centre for Educational Neuroscience, a cross-institution research centre spanning UCL Institute of Education and Birkbeck, of which Michael Thomas and Andy Tolmie are both members, and in collaboration with staff at Imperial. Data have been collected at two time points on technology use, health, lifestyle data, and cognitive abilities of 6,000 11-14-year-old adolescents living within the M25 area. Sensitive measures of cognitive skills were collected for: cognitive control ("executive functions"), intelligence, speech processing, visuospatial attention, and focus/distractibility, skills that mostly continue to develop across adolescence. An application has also been made to the Department for Education for further data on the cohort, including GCSE results, within-school academic assessments, SEN information, and school attendance.
This will yield the largest dataset in this area ever collected for a young adolescent age group – a group that has been less studied compared to early and mid-childhood. Executive function skills, the main focus of the cognitive battery, continue to develop across adolescence and have been linked to educational achievement, both cross-sectionally and longitudinally. Differences in executive function skills are also linked to mental health issues, though the direction of causality remains unclear. Analysing the link between the existing SCAMP cohort data and educational outcomes will allow us to answer the following questions:
Does technology use make teenagers more distractible, impacting on educational outcomes?
Do smart phones serve as study aids, improving academic achievement?
Are early executive function skills a direct predictor of educational outcomes? Is this a general effect or specific to particular outcomes? Which tests are most sensitive, and therefore capable of providing a basis to identify children who need extra help?
Do early executive function skills predict later health behaviours (alcohol, drugs, diet, sleep), which subsequently impact on educational outcomes?
As well as receiving generic training in research skills in line with the UK Researcher Development Framework, the successful candidate will be offered training in the use of linear mixed modelling and structural equation modelling, to evaluate the relationship between the key measures of executive functioning, technology use, mental health, and educational outcomes, particularly focusing on technology as moderating or mediating factors. Analyses will explore the combination of large-scale cross-sectional and longitudinal data.