The Centre for Brain and Cognitive Development turned 21! The research centre was born in 1998 at Birkbeck University, and has, since then, steadily contributed to foster our understanding of children's development. More specifically, the CBCD focuses on the relation between postnatal brain development and changes in perceptual, cognitive, and linguistic abilities of typically and atypically developing children.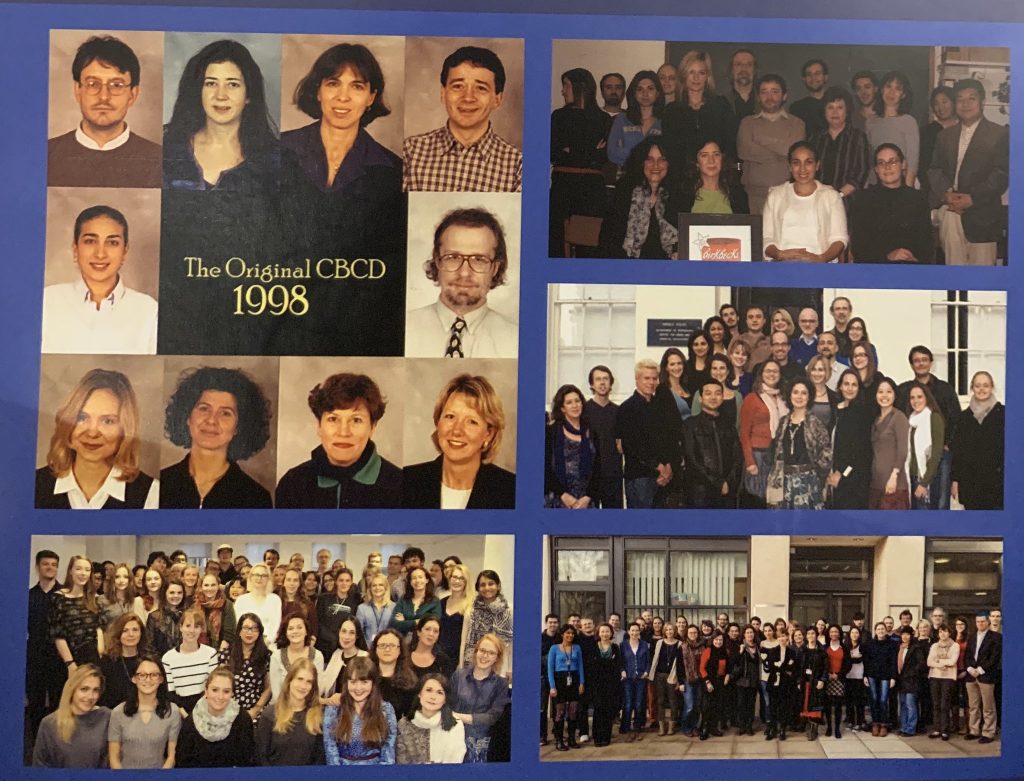 To celebrate the anniversary, a two-days event was held at the Mary Ward House on the 15th and 16th of November. Forty speakers presented their research. The multidisciplinary approach of the CBCD could not be more salient. Studies used a broad variety of methods, including Electroencephalography, Near Infrared Spectroscopy, genetic analyses, or eye-tracking. Multiple areas of knowledge were covered, such as the development of body awareness and goal-directed actions, the organisation and reorganisation of brain networks during language development, or the development of attention and interpersonal communication in typically developing children and in children with autism. Over 15 000 babies and their families came to the Centre, making all these advances possible.
The anniversary was also the opportunity to celebrate the international outreach of the Centre, collaborations being carried out with multiple European countries, the USA, Gambia and India. This is not to forget the diversity of the 125 doctoral students and 65 postdocs who have been trained at the Centre, and who will carry their legacy across the world.
---
o The program below will give you an overview of the range of speakers and themes that were addressed at the anniversary.
o You can also read Annie Brookman-Byrne's report about the anniversary, published in the Psychologist. It is full of anecdotes and fun facts about the CBCD. 
---
Program