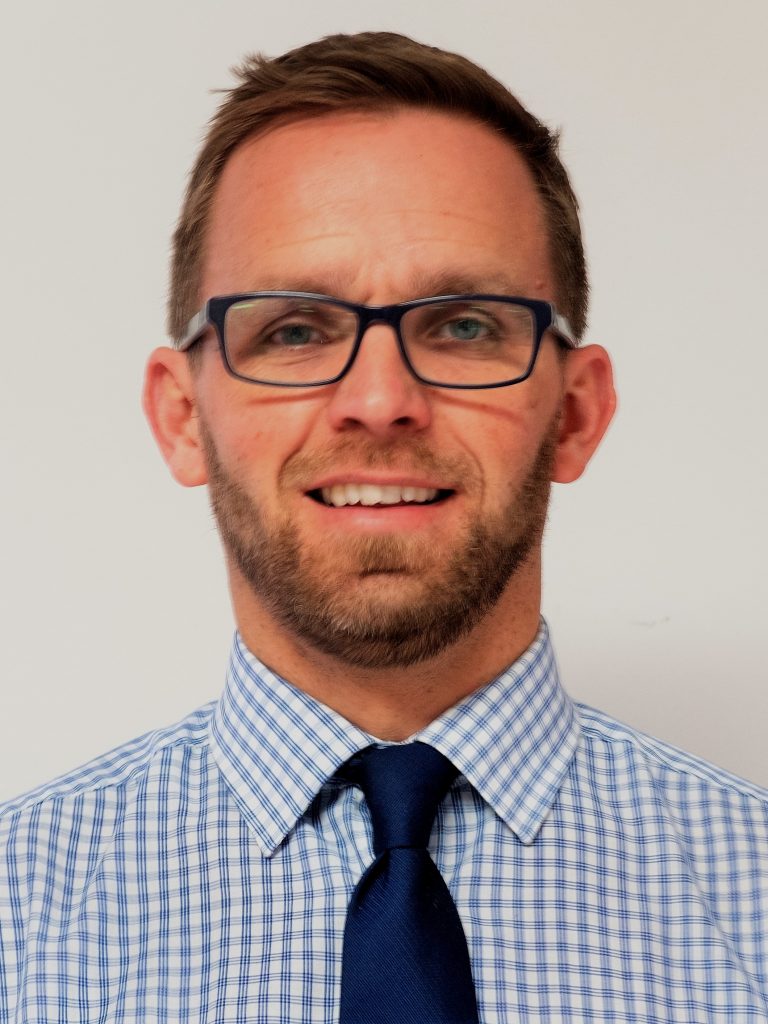 Welcome to our blog series where we ask teachers about their experiences of accessing and using research. We are delighted to introduce Tom Colquhoun who is Assistant Headteacher, Teaching & Learning at The Blue School in Wells and Director of West Somerset Research School.
What does educational neuroscience mean to you?
I believe that those with an interest in educational neuroscience aim to try and better understand how the brain works, how we learn and how this can help teachers and learners to be more successful.  The core business of all teachers and educationalists is to improve the life chances of those in their care.  This is best done through helping children to learn, develop knowledge, skills and understanding and to develop as a person.  If we can become more informed about some of the challenges involved and the potential barriers to learning, we can start to become even more effective in our work.
How do you keep up to date with the latest research?
As Director of one of 22 Research Schools across England, it is a requirement that I remain well-informed of the latest education research and the evidence that is generated.  Fortunately, this has become so much easier in the last five years with organisations such as the Education Endowment Foundation (EEF) and the Institute for Effective Education (IEE) on the scene. Here, some very good people spend considerable time and effort producing clear, accessible summaries that busy teachers and school leaders can use to help inform their decision-making and to improve classroom practice.  If you haven't done so already, I would strongly recommend that you register to receive 'Best Evidence in Brief' from the IEE – a fortnightly mail shot with all of the key education research headlines from across this country and indeed the world. This is an excellent example of how teachers and school leaders, with little or no time and effort involved, can keep abreast of the latest developments. I would also urge colleagues to sign up for the EEF's 'News Alerts' and to consider becoming a member of the Chartered College of Teaching.  In particular, the College's Impact Journal comes through the door each quarter, packed on every page with interesting, evidence-informed writing from some of the world's leading researchers and writers.  One last signpost is to The Learning Scientists who have helped many teachers across the world to access some really useful strategies and resources for improved teaching and learning.  Sign up to receive their weekly digest too, for an interesting and thought-provoking read!
Can you give some examples of how neuroscience understanding has helped you and your school?
At The Blue School in Wells, a large comprehensive secondary school, we have invested heavily in improving the quality of teaching and learning in all lessons.  All teachers are members of a group of fellow professionals who work closely with one of ten appointed teaching coaches.  With a focus on sharpening up the first ten minutes of lesson, the coaches have encouraged their group members to be innovative in their practice and to implement the recommendations of the EEF's Guidance Report on Metacognition and Self-Regulated Learning.  As part of this new model of CPD, colleagues have been supported to read more about memory, cognitive load theory and effective modelling and to consider how this could improve their practice.
How do you get teachers and students involved?
All teachers are assigned a teaching coach who will visit lessons, offer feedback and facilitate the sharing of effective practice across the school.  We have included the engagement in this new type of CPD as a target in this year's cycle of Performance Management.  We're not expecting all of this innovative practice to work, but we are hoping that our staff will become more comfortable to engage with and believe what the best evidence suggests.  They will hopefully then consider what might be the 'best-bets' for our children, going forwards.  Our students have already been quizzed about the impact of these changes in practice through our system of regular student voice interviews.  We were mightily relieved to hear that the feedback from them was overwhelmingly positive!
Are there areas where you think research should focus next?
The field of educational research is huge and growing by the day.  The EEF have already published ten guidance reports on high-priority issues for schools (literacy, maths, parental engagement, etc) and plan to publish many more in the coming months (feedback, digital learning, etc).  One that I particularly look forward to reading is their offering on 'Behaviour', due to be released very soon.  Many teachers question their ability to help children learn effectively when the behaviour presented is so difficult to manage.  I look forward to reading what the experts recommend and to thinking about how I can bring that practice in to my own teaching.
To find out more…
If you'd like to find out more about The Research Schools Network, visit the website to track down your nearest school, read their blogs and view their training and events calendar.  Register to receive their monthly newsletter, which will be packed full of research findings and opportunities to get involved.
"The Research Schools Network.  School-led support for evidence-based practice"
You can also follow West Somerset Research School, where Tom is director, on Twitter @WSomResearchSch