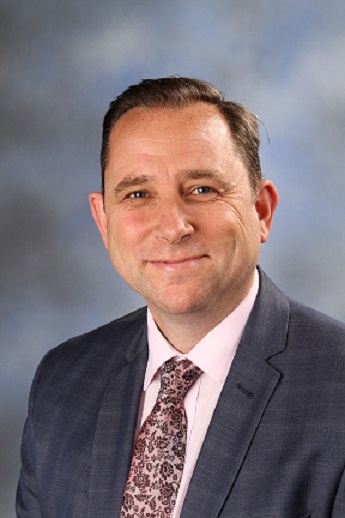 We are delighted to introduce Shaun Allison, Director of Durrington Research School and Head of School Improvement of Durrington Multiple AcademyTrust.
His book, co-authored with Andy Tharby 'Making every lesson count' outlines six key principles to support teaching and learning and you can also follow Shaun on Twitter @shaun_allison. We are very pleased to welcome him to our blog.
What does educational neuroscience mean to you?
As teachers we are in the business of helping students to learn, which requires a change in their long term memory.  With this in mind it seems strange that as a profession in recent years we haven't really embraced the fields of neuroscience and cognitive psychology to inform our practice.  As a biologist and a teacher, it seems really important to me that if we are trying to facilitate learning, which happens in the brain, we should really try to use the evidence about how this works to inform what we do?  Fortunately, the tide seems to be turning and there seems to be a gathering of momentum towards this research-informed approach to teaching.  Which is great news.
The challenge for teachers and leaders up and down the country, is taking these findings from research, which can sometimes be very lengthy and complex, and turning them into actionable strategies for busy teachers.  This is what the work of the Research School Network is focusing on.
How do you keep up to date with the latest research?
In a variety of ways:
Twitter is fantastic for this. There are a growing number of researchers and teachers on twitter who are very generous and share their thoughts on research and how to implement it in the classroom.
Similarly, there are a huge number of researchers and teachers blogging about this. There are some great examples of this here.
The EEF Teaching and Learning toolkit is a great starting point to find a summary of thousands of research papers, as are their guidance reports.
Similarly the 'Institute for Effective Education' publish a fantastic fortnightly digest of the most recent research – Best Evidence in Brief.
The 'Research Schools Network' are doing a fabulous job of helping teachers to implement the latest evidence from research in their classrooms, through training programmes, twilights, newsletters and their website.
Conferences such as those organised by 'researchED' are a brilliant way to hear from teachers and researchers and are held up and down the country.
Can you give some examples of how neuroscience understanding has helped you and your school?
It has added a clarity to how I teach and how I lead teaching and learning across the school.  As a result, we disregard many of the myths and gimmicks that have permeated teaching in the last few decades and focus our attention on approaches to teaching that have a strong evidence base.  For example, the importance of dual coding, elaborative interrogation, cognitive load theory and desirable difficulties at the explanation and modelling phase of teaching have all influenced our work.  Likewise, we understand the importance of retrieval practice and spaced practice, in terms of supporting long term memory retention.
About six years ago, when we first became interested in this, my colleague Andy Tharby and I used this body of evidence from research to come up with six pedagogical principles that we wanted all of our teachers to focus on, to support an evidence informed approach to teaching across the school:
Challenge so that students have to think deeply and have high expectations of what they can achieve.
Explanation so that they acquire new knowledge.
Modelling so that students know how to apply their knowledge (including explicit modelling of metacognitive strategies and the thinking processes of adults).
Questioning so that students are made to think hard with breadth, depth and accuracy.
Feedback so that students further develop their knowledge.
Purposeful practice so that students think deeply and eventually achieve fluency.
You can read about this approach in our book 'Making every lesson count'.
We spend a lot of time discussing these ideas as a team of teachers, and most importantly, how these ideas can be mobilised on a day to day basis.
How do you get teachers and students involved?
We use INSET days to share these ideas with the whole staff, but then department teams meet every fortnight and are expected to discuss how they will use these ideas to inform their teaching. In a large secondary school, it is essential that subject specialists are given the opportunity to contextualise these ideas in their subject.
We hold half termly 'journal clubs' for our teachers, where they meet informally to discuss a particular research paper. We write and share regular articles on our school teaching and learning blog and our Research School blog about how teachers are using this evidence in their classrooms.  As a research school we lead a range of training programmes and twilights to support teachers and leaders with mobilising this research. We send out a monthly newsletter to keep teachers informed about the most recent research.
We also use assemblies and parental workshops to share these findings from cognitive science with students and parents/carers – in a way that is manageable for them e.g. supporting retrieval practice by using flashcards.  This is then supported throughout the school year by various strategies e.g. a  half termly memory challenge for all Y7 and then guided workshops and resources  on how to revise effectively for Y10 and Y11.
Are there areas where you think research should focus next?
There is a huge body of evidence that exists around cognitive science e.g. we know that retrieval practice, spaced practice and dual coding are really important when it comes to learning.  The focus now needs to turn to codifying these ideas into practical approaches that teachers can adopt on a day to day basis in their classroom, that are then rigorously evaluated and shared. This body of research research evidence will only be of any use if it is mobilised in classrooms.
The direction of travel towards a more evidence-informed approach to teaching, is great for the profession and the young people we teach.  Whilst research evidence can't give us all the answers, it can tell us the 'best bets' in terms of the approaches to adopt, that are most likely to improve the learning of our young people.  I think we have a moral duty to be doing this.  The education of the next generation is too important to be left to chance.