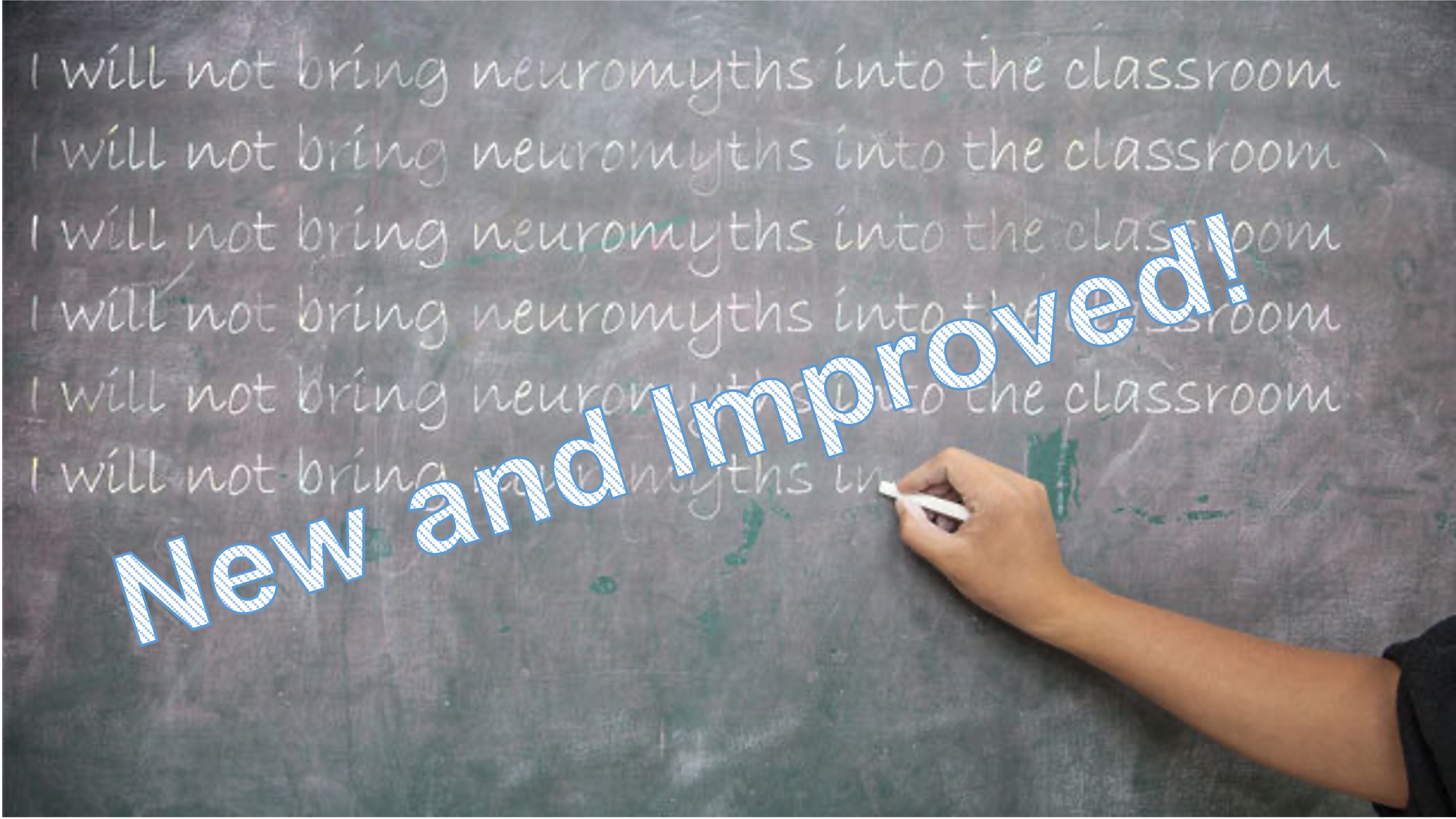 Our team has been hard at work updating our existing articles about common neuromyths ('Neuro-hit or neuro-myth?') to reflect the most up-to-date evidence. You'll be relieved to hear that nothing has flipped from myth to fact or vice versa! So far, six articles have been updated, and the rest will follow over the coming months. Look out for the 'Now Updated' button to catch up on what the most current evidence is for each topic – some changes have been quite small, while other articles have had major rewrites!
Here are some highlights of the changes and additions:
We hope you enjoy catching up on the new evidence as much as we have!
If you're hungry for more neuromyths content, or perhaps a bit time-poor for a full article, we are also currently releasing a series of videos that distil the major points from these updated pages to less than a minute each. The videos will be going out on our Twitter (@UoL_CEN) and our brand new TikTok page (@educationalneuroscience). Take a look and let us know if you like them!